Why Century 21 Sylvia Geist Agency?


MISSION:

To create and maintain a collaborative environment that supports, enhances and encourages our sales associates to strive for excellence and to conduct their business so that the end results are completely satisfied customers.

CORE VALUES:

Caring - Integrity - Fairness

These three core values are the foundation for running our business and making decisions that affect our sales associates, employees, clients and customers. We seek to affiliate with sales professionals that have these or similar core values.
Would your business benefit from our vision?

Our Company Commitment to Charitable Giving
Our commitment is to donate 1% of gross commissions from closed sales to charity. This 1% donation is split among a few worthy charitable organizations on a quarterly bases. We encourage all our sales associates to be involved in helping support our "GIVING BACK" pledge.
Our office also supports Easter Seals, of which Century 21 Real Estate, LLC is a corporate sponsor.


Over 43 years of Knowledge and Service.
Since 1973 we've been a leader in residential real estate sales.
We are the Longest Established CENTURY 21 office in Middlesex County.
Members of Middlesex MLS, Garden State MLS, Monmouth/Ocean MLS and Trend MLS.
A leadership team has over 60 years of combined experience and know-how.
Our location is highly visible, easily accessible and strategically located.
The company offers worldwide relocation and referral opportunities, with access to offices in over 30 countries.
Corporate and In-House Career Development Programs featuring our Custom Designed Multi-Level "FLIGHT PLAN" Business Development Program.
Quality Service Award Winning Office!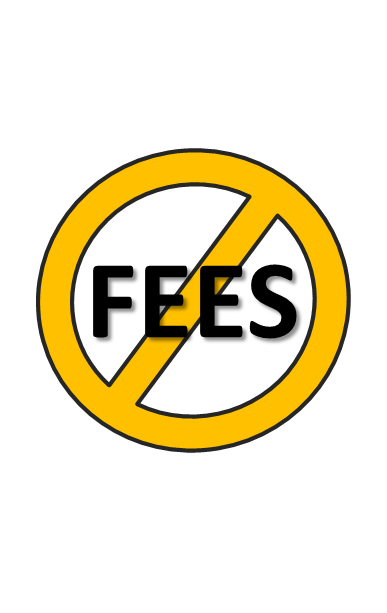 NO LEAD FEES.
NO charges or fees on company generated leads. Most other companies charge from 25% to 35% for these leads at the time of closing.
NO TRAINING FEES.
Our recommended business development programs come without additional expenses.
NO E&O INSURANCE FEES.
No upfront cost for errors and omission insurance. Most other companies charge from $500 to $750 per year for your errors and omissions coverage. We do not. Ours is on a per transaction basis, so you only have the fee when you close a transaction.
NO SHOWING APPOINTMENT SETUP FEES.
Many companies either charge you, or have you pay directly, for a system to schedule appointments on your listings. See our Showing Suite for a better choice!
NO DESK FEES.

The tools we offer to make you stand out from the competition.
MOBILE APP
Company communications using our mobile app. Instantaneously communicate to all your fellow agents and management team using your smart phone or any mobile device.
COMPANY RESOURCE CENTER
Web based company resource center. Announcements are posted and sent to our sales associates. Announcements are also distributed using our mobile app. Respond, ask questions, leave a comment or send a suggestion. Access company specific training documents, how to's, policy and procedures, all online. Included are audio and video learning and sales assets that you can benefit from at any time. This resource website also contains all contact information for management, sales associates, preferred vendors, associations, lock box codes and much more.
REAL SATISFIED - Customer Feedback Program
A comprehensive satisfaction survey, reflective of the entire transaction process, from start to finish.
Customer testimonial syndication and publishing capabilities to century21.com, realtor.com, Facebook, Twitter and your office website.
Reporting dashboard for the sales associate and office, with enhanced reporting capabilities.
The ability to benchmark satisfaction results to the industry, highlighting service successes and to help uncover areas for improvement.
Complaint escalation process to allow for quicker responses to critical consumer feedback.
ZAP - Website that uses Artificial Intelligence to convert leads to sales
Every one of our sales associates has access to a FREE state of the art ZAP WEBSITE provided and maintained by the Century 21 Real Estate Corporation as an additional benefit. This powerful platform attracts customers and tracks their actions. Then ZAP uses an intricate and sophisticated algorithm to alert you when the customer actions start to indicate they are getting ready to buy or sell. This tool can track customers for months or even years letting you focus just on the customers that are serious at the present time, saving you valuable time and effort.
SHOWING TIME - Automated Showing System
Web based Automated Showing System. Sets up showing appointments for your listing based on your "rules". Records all showings, notifies the showing agent, listing agent and sellers. Showing Time also asks for and collects all feedback, then notifies the listing agent and seller when new information has been received. This tool also has a mobile app that you can use to schedule showing on the go!
Social Media Management Tool
Post content to all of your social media sites, either one at a time, or all at once, and schedule posts into the future! Tutorial how-to''s to get you going.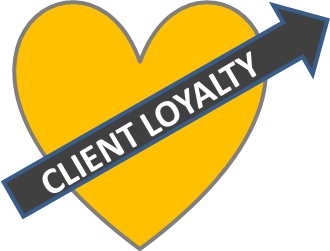 GOLDEN RULER
Tracks all buyer activity on your listings on the major real estate web portals and gives you a report to review and share with your sellers.
PREFERRED CLIENT CLUB - Generate Leads from Past Customers
Easy and simple program to keep in contact with all of your past customers. Each enrolled member receives 7 mailings per year, 2 seasonal greeting cards, 4 quarterly magazines, a home digest and a calendar. Two times a year the greeting cards are delivered to the agent, fully addressed and stamped just so you can add a personal message. Just put it in the envelope and drop in the mail!
TOOLKIT CMA
Web based seller presentation tool. A complete guide that shows the seller all the features and benefits that come from working with a CENTURY 21 agent. Based on the comparable properties you choose from the MLS system, Toolkit CMA prepares a full market evaluation that includes a pricing strategy and suggested list price range.
TRANSACTION DESK
A paperless remote transaction management and electronic signature platform. Huge time saver. Can't get to the office to write and offer! NO PROBLEM. All transaction paperwork can be generated online and delivered to clients for digital signatures.