Increase Your Leads – Use Social Media Marketing
You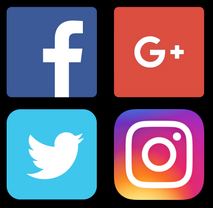 are most likely familiar – perhaps intimately so – with the use of modern social media sites. Maybe you use them every day to keep in touch with family and friends. But – do you use it to keep in touch with clients and business partners?
Our social media white paper will give you an overview of professional use of social media in real estate, as well as specific tips for engaging users – buyers and sellers. You'll also learn about a number of neat tricks and external products to integrate into your online engagement and advertising campaigns. We discuss how to use Facebook and other social media sites to drive more business.
If you're looking to establish or improve your relationship with prospects and clients, download this white paper today.